[Top]
Projects
Scroll down to see the projects. 
"The harvest truly is plenteous, but the labourers are few; Pray ye therefore the Lord of the harvest, that he will send forth labourers into his harvest."
- Jesus (Matt. 9:37-38)
We believe we should tell people the Good News of who Jesus is and what He has accomplished for them.
All of them.
While many languages have access to Bibles, radios, television, books, churches and Christians in their community, many others do not.
People in a third of the world's language groups have no way to hear unless we send someone who will tell them in a language they understand. About 2500 languages.
.
Who will go?
Who will send them?
.
This is what we are working to discover.
Missions is local churches working together to plant local churches where Christ is not known. It is disciples sending disciples to make disciples of Christ where there are none. It is teaching disciples to be disciple-makers where commissioned and sent as part of a team.
Ethnos360 has programs, facilities and personnel in place to help local churches send their people as missionaries. We help Christians to know about them and join us in the work.
Wayumi - Missions Exposure
Interface - Missions training in PNG
Internships - hands on exposure on the field
New Tribes Bible Institute - Practical Bible training.
Missionary Training Center - Practical prep for church planting.
Thank you for your partnership with us!
If you were to invest one time and a chain of events were set in motion which resulted in an entire language group of people rejoicing in Christ as their Savior for all of eternity, would it be worth it?
 This is a recurring question in our lives. We have invested time, effort and resources both here and abroad in individuals and events, not knowing what God would do each time. Now that we can look back in history, we can see many occasions which led to the thanksgiving of many redounding to the glory of God. (See 2 Cor 4:15)
It's not about us, but about aligning our hearts with what God is doing to join Him in it. It is about responding to God's love for us by actively giving ourselves so that others might know His love.  Particularly where people have no other hope of knowing Him.
You, as a supporter, have made it possible to devote our lives to reaching unreached tribes. You have given the representation of your work to us, in the form of funds, which we have converted back into work, along with our own hard work, toward reaching unreached tribes. We work to mobilize people who will work together to reach tribes of people who are yet unreached with the Gospel.
The end goal is establishing maturing, reproducing, churches where Christ was not known; churches of people who are able to proclaim the glory of the living God to other people we cannot reach.
The work is not finished. Below are some projects or opportunities which we would like to complete but are not yet funded.
Our work is this:
Go get help! Go find people who are willing to give their lives, their time, their resources and their reputation to Jesus so that they can have a part in telling unreached tribes about eternal life with Him.
Problem:
Unreached tribes have no hope of eternal life. They have no opportunity to exercise saving faith in Jesus Christ because they have no access to the message of salvation. There are no churches among them nor is anyone working to establish a church among them.
Biblical basis:
Faith comes by hearing the word of God which is spoken by messengers who are sent. God's Word clearly shows that EVERY tribe is part of His plan for the Church.
Solution:
Inform, inspire and invite people to get involved with telling unreached tribes about Jesus. Get their attention. Help them recognize the eternal importance. Show them opportunities. Invite action.
If the Lord is leading you to have a part in our pursuit of reaching unreached tribes, below are some ways that you might support us in this ministry.
[SmythOffice]
Home Office
Our most pressing need is stable monthly income. Much of our ministry is conducted from our home. Supporters' donations go toward covering both our personal and ministry needs. Several times a year what is left does not cover the rent/mortgage, utilities, personal health needs. Ministry outreach is then limited. We need to cover the home office expenses to be able to reach out to find laborers in other places.
We have greatly enjoyed bringing a lot of people into our home. That has meant a lot more expenditures on food, maintenance, cleaning, passing out materials and organizing events from the office at home. Having more steady income will enable us to plan further ahead and make commitments to more expensive projects.
This year we hope to add another 60 monthly donors to our ministry support team.
In 2018 we need to replace some office equipment: computers, printers, paper folder & inserters, etc.
[SmythOffice]
December 2017 marks 25 years of working with Ethnos360 (formerly known as New Tribes Mission). (Not including the eleven years of steadfast work it took to get there!) We have been doing this for a while, but we are not presumptuous about how God provides or who will be His vessels. We just want to give you the opportunity to have a part. And ... yes, we do need you, too. John 17:21
.
Individual Projects:
Some people like to give for a particular purpose. This page is intended to give information about opportunities to assist us in reaching out to Christians for the sake of the people in language groups unreached with the Gospel.  Most display opportunities at Christian events now require us to lay out cash in excess of $300 to set up a display table. Usually, the transaction must occur a month prior to the event. Add to that the cost of travel and lodging and you can quickly see why we might need your assistance. While these events are expensive they often provide the opportunity for a lot of meaningful conversations in a short window of time. Some have been out of our reach for years.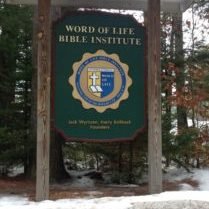 [WOLBI]
Word of Life Bible Institute
Pottersville, NY - Annual Missions Conference.  - January 2018 - $400
Travel, display, literature, gifts & lodging. At Word of Life Bible Institute (WOLBI) in Pottersville, NY students devote a year or more of their lives to studying the Bible and ministering to other people. Each year they invite us to set up displays at their missions conference and talk to students. This is a great place to mobilize people toward planting churches among unreached tribes! About six hundred people may walk by our display up to three times a day. We give presentations in several venues. Many of our coworkers on the mission field started at WOLBI. Historically, this has been one of our most productive opportunities. We are going if at all possible. Would you like to help? [WOLBI]
[Alumni]
Alumni
Ethnos360 Alumni - New England / Westfield, MA - January 2018
-
Some our best advocates of Ethnos360 and the unreached tribes are our alumni missionaries, retired missionaries and Bible Institute alumni. Many of them have ongoing ministries in their local churches and have opportunity to influence the next generation of missionaries. We would like to bring them to our home in Westfield, or a church nearby, to feed them, honor them, give them updates on the work of Ethnos360. We want to show them opportunities such as Wayumi and Interface. We would like to support them in their local efforts and invite them to collaborate with us to reach the unreached tribes from where they now live. We would like to show what God is doing now with the seeds that they planted years ago, stoke their passion for discipleship and tribal church planting through information, show them resources and make available literature to be distributed. [Alumni]
[Arizona]
Arizona
Report to Supporters
-
Our ministry is made possible by individuals and churches who give through us to share the Gospel with people in unreached language groups. It is our desire to report to our supporters, who are our ministry partners, on a more regular basis to build stronger alliances.  Also, our aviation leadership is in Arizona, so we desire to meet with them in person more regularly for better communication of vision and strategy.  We are looking to put this travel on our schedule annually.  [Arizona]
[letu.edu]
LeTourneau University
We need people who will work with us to reach the unreached. We need people who will commit as seriously to providing aviation transportation near the ends of the earth as the church planters and Bible teacher they will serve are committed to planting thriving churches.  One good place to find people who might qualify is LeTourneau University.  We hope to build relationships that will lead to identifying people with common goals. We hope to visit several times a year to tell of unreached people groups, share stories of what God has done and invite people to dedicate their lives to missionary service. [letu.edu]
[SunNFun]
Sun N Fun
April 10-15, 2018. $1,800. Sun N Fun is the second largest air show in the USA. Local churches provide housing, transportation and speaking opportunities during the event so that missionaries can display their ministries to the aviation community and local churches. It's a wonderful opportunity to plant seeds for ministry among youth and churches, to engage with aviation schools about aviation personnel needs, to share the Gospel with people passing by and to strengthen ministry relationships with other missionaries. With sufficient funding, we hope to also spend time with supporters in the area to refresh those friendships, thank them for enabling our ministry and give testimony of what God is doing. [SunNFun] [Florida]
.
MassHOPE
The Massachusetts Home school Organization of Parent Educators - April 26-28, 2018 (Basic cost Sponsored!)
MassHOPE is a great opportunity to meet Christians who are serious about living their lives with eternity in mind. We have found this to be a very good place to build relationships with local Christians and present opportunities to serve. Travel, lodging, display booth, lighting, literature, banner, advertising and travel. [MassHOPE]
More opportunities to connect with people.
[LEAH]
LEAH
LEAH Convention - Albany & NYC - $1500 each - June 3 & 4, 2017.
Loving Education At Home (LEAH). New York state home school conventions. Booth rental, travel, lodging, meals, literature, equipment. [LEAH-NYC] [LEAH-Albany]
[Smyth-Wayumi]
Wayumi Events
Wayumi progams. $1,000.00 Annually. Wayumi is GREAT way to give people an introduction to God's plan and planting churches among unreached people groups! We need to cover our own food & lodging expense at Wayumi when we take someone with us. (Which is as often as possible!) $69 each for Retreats, $199 for Expedition, $249 for Wayumi Course.  Last year - 3 Retreats & 1 Expedition. This year? Next year? [Smyth-Wayumi]
[Meetings]
NE Meetings
Church visits. $300.00 monthly. Funding for going to visit pastors, missions committees, church leaders, missionary prospects, face to face meetings in homes, meetings over a meal or coffee and entertaining in our home. Approximately 300 mile radius.
[Meetings]
[IronSharp]
Iron Sharpens Iron
Iron Sharpens Iron - $800 each - In New England many churches send people to the Iron Sharpens Iron events. This is a good place to increase awareness of Ethnos360 among the people of local churches and present opportunities. Four events locally - Hartford, CT (March 18), Worcester, MA (May 20), Manchester, NH (May 6), Albany, NY (April 29).  ~$600 each plus travel, lodging, literature, etc. These could result in opportunities to speak in local churches. [IronSharp]
[LibertyU]
Liberty University
Liberty University, Lynchburg, VA. $800 each. Travel, food, lodging, displays, etc. Fifteen thousand Christian students live here and receive repeated emphasis on living life with eternity in mind. These events have been very fruitful with many meaningful interactions with potential missionaries. Some are on the mission field already. Others are in various stages of preparations for serving.  We have been going twice a year to the Global Focus Week.  I usually set up a display at the School of Aeronautics.  [LibertyU]
[SupportTour]
Supporter Visits
Our supporters are our partners in ministry who know what we are doing and why. We need to see them periodically, renew our friendship, thank them in person, encourage them with what God is doing with their investment and share future plans. We have not been able to do that since we live so far away from most of our supporters. We are praying for the means to travel, visit and strengthen those relationships. ~$3000 [SupportTour]
[Car2]
Automobile
Car - $10,000 to purchase a newer vehicle.
Our primary vehicle has two hundred thousand miles on it. A reliable vehicle is critical to our ministry. A second vehicle would greatly expand our freedom to take advantage of opportunities to connect with churches and leaders. We have not yet been able to reach into the further parts of New England due to insufficient resources.  The primary purpose of this vehicle would be to give us the freedom to visit more pastors, churches, events and individuals in pursuit of reaching more unreached tribes with the Gospel. (201703 update. Half donated for 2nd car. Also we will be caretakers of a friend's car while he is overseas the next 4 months.)[Car2]
[Banners]
Display Banners
Large Banners. $400 each. Working with co-workers we have found that some quality backdrop banners create a visual experience that draws people close enough to where we can tell them about the pictures and unreached people groups. Rather than show a display that is forgotten in moments, we want to create an experience so that people remember unreached tribes to pray for them and to send someone to tell them of Jesus. One banner is an airstrip into which I have flown many times. Another banner is a village where I have dropped medicine and supplies.  Much of our flying was to support helicopter flights for the missionaries who live there.  Today there are churches in both locations. 2 x 20'x10' & 1-10'x8'  [Banners]
[GSEvangelism]
Evangelism Resources
$300 quarterly. We would love to have evangelistic resources on hand to place in the hands of people as we travel and minister. We have given away the resources we had and would love to replenish our supply so that other people may have clear understanding of the Gospel message. GoodSeed's idea of a "Be Ready Box" is excellent. Our is empty! A while back we wrote up a page about the impact these resources have had on other people's lives. Book Vision
If you would like to help support this aspect of our ministry, please contact us about the intent of your gift. Contact Us [GSEvangelism]
[VisionPNG]
PNG Vision Trip.
$5,000. (As of 201703, tickets funded!) Several people have expressed an interest in returning with us to Papua New Guinea the next time we go.  We also have some unfinished business there which we need to address and things we need to ship. We have talked to some pastors, church leaders and young people who are interested in opportunities to serve there.  Seeing what God is doing firsthand is a great way to become better acquainted with tribal church planting. A vision trip just might be what they need to see a role they could fill or impart vision to others. We want to talk to leaders on the field about specific needs for short term teams. This could be a great opportunity to impart vision in local churches as participants go with us and return with testimonies of what God has done. [VisionPNG]
Other possibilities
As we raise our monthly support, some of these things will be possible as a regular part of our ministry. 
-- Local Church missions conferences - ~$200 each - fuel, meals, literature, lodging, equipment, etc
-- Tribal Missions Fair - New England area. (Startup capital.) -  We would like to host regular events to engage local Christians about the tools,  resources and opportunities available to them through Ethnos360.  We would like to increase awareness of the unreached tribes, place tools or literature in the hands of nearby Christians or Missions Committees and encourage participants through testimony of what God is doing. One idea is to make it an afternoon event with short seminars followed by catered or potluck meals and concluded with a speaker. We want to make this into an educational experience that local churches find valuable and effective. Start up costs include created visual experiences, bringing in keynote speakers and present opportunities for our missionaries to connect with local churches. [Ethnos360 NE Missions Fair]
-- Advertising in home school newsletters for NTBI, Wayumi and Interface.
-- Advertising in specific Christian magazines? Wayumi? Interface? NTBI? Missions speaker? Ethnos360-NE conferences? In the idea stage.
-- Radio advertising on several key local stations to increase local awareness of Ethnos360's presence in New England as well as Wayumi and our Bible Institutes. NTBI. WIHS, WVNE, KLOVE, etc. Perhaps a short audio program once a week .  Announcements concerning Ethnos360's Missionary Training Center, Internships and the Interface program in Papua New Guinea.  [Radio]
-- Tribal experience at local missions conferences. (Displays such as jungle hut, role gear, banners, promotional materials. [HutExperience]
-- Literature printing and mailing locally for awareness of unreached tribes.
-- Horizontal banners for better visibility and communication of our message in display settings.
-- Newsletters bi-monthly or quarterly. $500. Being more frequent about updating our supporters may increase our monthly support.
-- Travel to visit existing supporters in Idaho & MI. $2000.
Special Projects Needing Funding
-- Quarterly - We would like to invite key Church Leaders to Wayumi Weekend Retreats. $69 each. - With funding we could bring some at our expense. [CLRScholarship]
-- Student scholarships to Wayumi -  $200.00 Quarterly Each. Wayumi Weekend Retreat scholarships for students. ($69 each plus travel, travel food, souvenir)
-- Office supplies & postage. $150/month. Literature printing.  Bulletin inserts for awareness of the tribes to distribute to area churches. (This might be a good way to develop relationships and speaking opportunities in local churches.)
-- $150.00 ? Letting people know who you are and why your are here is a big part of initiating relationships. A printed tablecloth with an Ethnos360 logo for brand recognition, building trust and for drawing the attention of passers by would help with this.
-- Materials for regular Bible studies in our home. Evangelism, Discipleship, Personal Growth & Missions. [SmallGroups]
-- Pizza at The End. Our home is now three blocks from the end of a local university with about 6,500 students. From Diana's time there as a student over 60 of her peers went into full time ministry. Now there is not much evidence of Christian activity. We hope to see the Lord send many from this generation also.  We want to bring students into our home regularly as part of our ministry to them. A great way to start is to have a regular pizza night. (Other ideas welcome.) Would you pray with us for the wisdom and resources have an effective ministry among the local students? [WSUPizza]
[H.O.M.E.]
H.O.M.E.
HOME - Homeschoolers of Maine Annual Convention - Samoset Resort, Rockport Maine - March 2018  - $1,500
We have not yet set up a display at the HOME Convention. We anticipate that it will be nearly as valuable as the MassHOPE convention in helping us to make connections with local church leadership, parents and students who are more likely to invest their lives in serving overseas. Being farther away, the costs of meals, travel and lodging are greater. Early Bird Deadline December 1. To participate at all the deadline for us would be December 30 as we would need to cash on hand to meet HOME's January 31 deadline for booth rental. [H.O.M.E.]